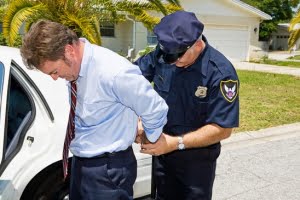 No one wants to get that call — your loved one has been arrested and is contacting you from jail. Your first instinct may be to panic, but it's important to remain calm in order to best help the arrested person. Now is not the time to worry about the details of what happened, or yell at your loved one. It's crucial to act quickly if you want to obtain release for the arrested person as soon as possible. In many cases, you will need to obtain a bail bond. Bail bonds are available from bail bondsmen, and here at Icon Bail Bonds we are available to take care of your bail bonds needs 24 hours a day, 7 days a week.
You may have questions about what happens when a person is arrested. Every arrested person is taken before the magistrate. It is required by law for the arrested person to be taken before the magistrate within 48 hours of the arrest. This deadline may be extended to 72 hours in cases of arrests taking place on Fridays when the following Monday is a federal holiday observed by the court. The magistrate will decide if the arrested person can be released on personal recognizance, or if bail will be issued and in what amount.
Once your loved one has seen the magistrate, you will know how much their bail has been set for. It is at this point that you will need to acquire a bail bond to obtain release. A bail bond is basically like an insurance policy for the court. The bondsman goes before the court and promises to pay the full amount of the bail if the accused does not appear in court. To obtain a bail bond, it is necessary to pay a portion of the bail (typically 10 percent) and in some cases, collateral may be required.
It's also a good idea to speak to an attorney as soon as possible after a loved one has been arrested. While it can be overwhelming, it's crucial to take immediate action. Here at Icon Bail Bonds, we understand how stressful these situations can be. Our experienced bail bonds professionals can help you obtain release for your loved one — our services are confidential and fast. We make housecalls for clients that can't come to us, and we even accept collect calls. Don't delay — call us today!