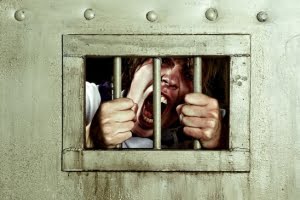 Jail overcrowding is a problem that plagues facilities across the nation, and is especially prevalent in California. It's estimated that every month, approximately 13,500 inmates housed in California jails are released early. Over the past three years, the number of inmates gaining early release has jumped 34 percent. In Los Angeles, male inmates are commonly released after serving 10 percent of their sentence. Female inmates can be released after serving 5 percent of their sentence. While this is one solution to the problem of jail overcrowding, detractors believe it is not the best solution.
The reason for so many early releases can be attributed to the prison population realignment implemented by Governor Brown. Brown was ordered by the federal government to reduce the California prison population by a minimum of one-third. 2011 saw state prison inmates incarcerated for minor offenses being relocated to county jails. Unfortunately, many of the jails weren't equipped to handle the increased population.
Other attempts to reduce prison populations included awarding more credits for work while behind bars, as well as good behavior. While some worry about the release of convicted criminals into society, officials have said the inmates being released are low-level offenders, such as those charged with misdemeanors and parole violations. Even with so many early releases happening, prisons and jails in California remain crowded.
Anyone in the bail bonds industry can testify to the high volume of arrests taking place every day. Even though county jails are designed to house short-term inmates and individuals directly after their arrest, these facilities are seeing a growing population that has become difficult to manage. Conditions for inmates are reported to be less than ideal because of the overcrowding problem, however, a lasting solution remains to be seen. The overcrowding of California prisons is also a stressor for correctional facility personnel, who may not have the resources to deal with an overload of inmates.
The fact of the matter is, anyone who's been arrested wants to gain release from jail as quickly as possible. No one wants to spend more time than necessary in a crowded jail. That's where we come in. At Icon Bail Bonds, we offer professional bail bonds services that are discreet and confidential. We're available 24 hours a day, and we even make housecalls! If you need a bail bond, contact us today — we're standing by to serve you!