Those arrested in Dublin, CA are processed within the Alameda County Sheriff's Office. The Civic Center location handles criminal investigations as well as crime prevention. Dispatch may be handled at sheriff's offices in Oakland or San Leandro.
Those arrested in Dublin are sent to the Santa Rita Jail, located in Dublin. Charge, court dates, and bail information may retrieved at 1-925-551-6500 at the jail. You will need the inmate's name, Person File Number, and correct date of birth to access information.
Bail is accepted at the Santa Rita Jail lobby at any time, 24/7. Here at Icon Bail Bonds, we are also available 24/7, to help you meet those bail needs. If you, or someone you are assisting, needs help with bail after their arraignment, call us immediately.
Bail can be a difficult process to navigate and here at Icon Bail Bonds, we are experts. We will help you through the process for the fastest, most efficient release.
We have a location near the Dublin Jail for your convenience. Simply call (800) 822-4504 or (925) 278-6327 for Dublin-specific calls. Remember, we are open and take calls 24/7.
Icon Bail Bonds Full Service Bail Bonding Office
Trustworthy, family owned and operated business

No collect call is ever refused

We are an insured service: Bail license #1842425

Icon Bail Bonds works within the counties of Alameda, Santa Clara, San Mateo, and San Francisco

We make house calls to any location if you cannot come to us

Calls are accepted from the accused or a representative of the accused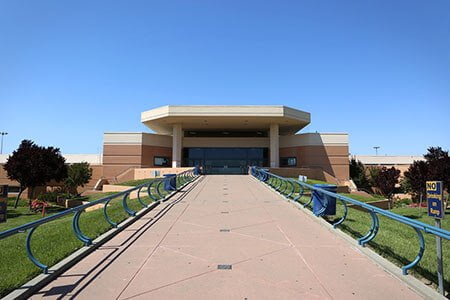 Dublin is a city increasing in population since its incorporation in 1982. It is located 350 miles north of Los Angeles and 35 miles east of San Francisco. It totals 14.59 square miles. The city is bordered by San Ramon, Castro Valley, Pleasanton, and Livermore. Current population is approximately 49,890 and is one of the fastest growing cities in Alameda County. The urban landscape is in development to attract more affluent residents.
At the Santa Rita Jail, bail can be posted 24/7 right in the jail lobby. The procedure can take several hours, so be prepared for a wait. Bail may be posted by an individual in cash or by bond. Icon Bail Bonds is nearby and ready to provide bond. As a family-owned and insured agency, we are well-known and trusted. Contact us and we will begin the bonding process immediately to attempt to speed up the release of the accused. Please review our website to learn more about how bail works.