Those detained in Fremont, California are housed in the Fremont Detention Facility. With a capacity of 96 accused, those temporarily held in the facility are awaiting arraignment or transfer to Santa Rita Jail. Each prisoner is allowed two 30-minute visits per day, with the exception of physician, lawyers, and bail bondsmen.
The Fremont Detention Facility holds those adult prisoners for the BART Police Department, California Highway Patrol, State Department of corrections, East Bay Regional Park District Police, Newark Police, Union City Police, and US Immigration and Customs Enforcement.
The facility is located in the rear of the Police Department building. The telephone number for the jail is (510) 790-6703.
Icon Bail Bonds has nearby offices, open 24/7 to assist the accused or those helping the accused arrange bail. If you are unable to physically come to our offices, we will gladly come to you without additional charge. Call (800) 822-4504 or (510) 210-0636 for direct Fremont line. We are nearby and answer calls 24/7 as well as accepting all collect calls.
Icon Bail Bonds Bail Bonding Services
Full-service, family-owned and operated bonding business

All collect calls accepted

Insured and licensed: Bail license #1842425

Provide services within Alameda, Santa Clara, San Mateo, and San Francisco counties

House calls with no additional charge

Assistance directly coordinated with the accused or their designated representative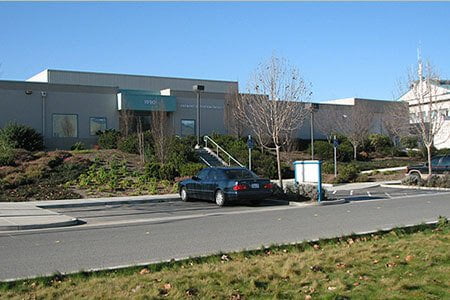 Fremont occupies 90 square miles and has a population of over 220,000 residents. It is the fifteenth largest city in California. It is a metropolitan area with universities, shopping, recreation, airports, and BART system. Nearby Interstates 680 and 880, the Silicon Valley location is easily accessible through a number of private and public transportation services. The downtown area is currently being renovated to attract private investments.
Bail is accepted 24/7 with cash, cashier's check, or an official bail bond as long as bail has been set for the accused. Some infractions are not eligible for bail. If the accused has been arraigned and bail set, Icon Bail Bonds can help you navigate through the bonding and bail process. We will do everything within our power to make the process as simple and prompt as possible. Explanation of the process is provided, along with guidance throughout the process. Contact us at any time of the day or night, any day of the week and we will be available to start the bonding process. Call Icon Bail Bonds to make your bail bonding easier.