The Redwood City Jail is also known as The Maguire Correctional Facility. Arraignments are generally held at the San Mateo Superior Court, in either the Southern Branch, Juvenile Branch, Central Branch or Palo Alto Courthouse. Pre-trial and court sentenced individuals are housed in the Redwood City Jail.
The Redwood City Police Department is focused on crime prevention, increasing monitoring of alcohol-related auto incidents, traffic safety, truancy, criminal and street violence, and making the overall community feel safer. With this in mind, they are increasing their vigilance.
If you, or someone you know, are arrested with suspicion of committing a crime, which with this increased police surveillance could happen to anyone, once arraigned, you may require bail.
Bail can present a hardship to many people. Icon Bail Bonds is here to make sure you can meet bail requirements and be released from jail as quickly and efficiently as possible. We will work with the Court to coordinate release and assist you throughout the process.
We are conveniently located near the Redwood City Jail so that our response is immediate. Contact us at either (800) 822-4504 or (650) 817-7029 for Redwood City service. We are open 24/7 to help you negotiate the system of bail bonding.
Icon Bail Bonds is a full-service bail bonding office.
We are family owned and operated.

All collect calls are accepted

Our Insurance bail license is #1842425

Icon Bail Bonds works with Alameda, Santa Clara, San Mateo, and San Francisco counties

If you are unable to come to us, we will come to you

We take calls from those arrested as well as those calling on behalf of the accused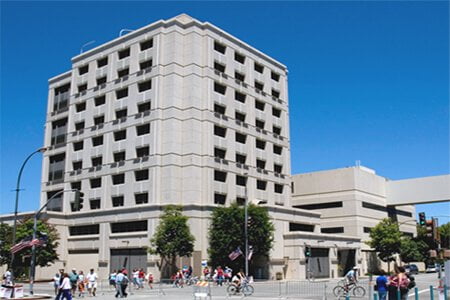 Redwood City is in the Bay Area of California, between San Francisco and San Jose. The city encompasses about 19 square miles and contains areas of industrial, commercial, and residential properties. It is an urban setting, accessible from Highway 101 and 280.
At the Redwood City Jail, bail may be paid in cash or by bond provided by an insured bond agency. Icon Bail Bonds is insured and has a great reputation within the community. If you are in need, contact us right away to help you obtain bail for yourself or a family member. View our website pages on How Bail Works, Services, and About Us to learn more.