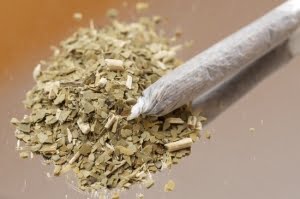 According to the
Drug Policy Alliance
, nearly 800,000 people in the United States were arrested in 2012 for marijuana-related violations. The Redwood City bail bonds industry handles plenty of marijuana related arrest cases — in California alone there were an average 13,434 felony arrests and 7768 misdemeanor arrests for marijuana-related offenses in 2012.
Despite these statistics, cannabis laws are changing across the United States. For example, marijuana recently became legal for recreational use in Colorado, Washington, Oregon, Alaska and D.C. Currently, there are 23 states (including California) with medical marijuana laws on the books. Read on to learn more about the specifications of cannabis law in the state of California.
Medical Marijuana in California
California law allows for the use of medical marijuana when prescribed by a doctor. Patients prescribed medical marijuana (as well as their caregivers) are permitted to grow and use cannabis for medical use. Distribution and sale of marijuana by medical patients and caregivers is prohibited. The amount of cannabis allowed is 8 ounces, 6 mature plants or 12 immature plants.
Misdemeanor Marijuana Offenses
In most cases, simple possession of marijuana in California is treated as an infraction. This means the charge does not remain on the offender's criminal record. The maximum fine for simple possession (depending on the amount) is $100. Possession of hashish or concentrated cannabis (commonly known as "dabs" or "honey") is a misdemeanor punishable by up to 6 months incarceration and a $500 fine.
Felony Marijuana Offenses
Possession of marijuana with intent to distribute is a felony in the state of California. Cultivation is also a felony, however under
Penal Code 1000
, individuals can escape felony charges if they are able to prove the cultivated cannabis is for personal use only. The transportation and distribution of marijuana is a felony, although giving away one ounce or less of cannabis is a misdemeanor.
Even with the decriminalization of marijuana in many states, arrests are still happening on a daily basis. If you or a loved one are ever arrested, call Icon Bail Bonds. We're here for you 24 hours a day, 7 days a week. We even make housecalls, so if you can't come to us, we'll come to you! Our experienced professionals can handle your Redwood City bail bonds needs any time of the day or night. Don't delay — contact us now!