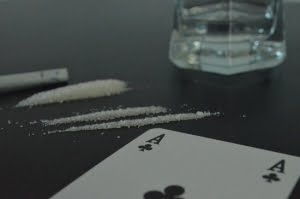 With so much crime in the world, it's no wonder why the bail bonds industry is thriving. Every day there are new stories about crimes being committed. At Icon Bail Bonds, we handle cases every day that run the gamut in the spectrum of crime and punishment. While the types of cases and clients we handle vary from day to day, one thing's for certain — the bail bonds industry shows no sign of slowing. Just take a look at these recent crime stories from the San Francisco Bay Area:
Illegal Home Casino Shut Down by Police; 8 Arrested
On Tuesday, January 20, eight people were arrested in conjunction with an illegal casino being run out of a San Jose residence. When police responded to a possible assault call between a male and female, they found 15 gambling machines, narcotics and a large sum of cash. The casino operation was shut down, and arrests were made for charges including drug possession and outstanding warrants. At press time, no one has been charged for the gambling machines.
Costumed Bank Robber Wanted by FBI
The San Francisco police and the FBI are seeking help in locating a man responsible for robbing six banks and a currency exchange kiosk in the San Francisco area over the past three months. The man is described as Caucasian, between the ages of 30 and 40, tall and thin. According to reports, the man wore a fedora, fake mustache and beard, and black trench coat when committing the robberies. Anyone with information is asked to call the FBI at (415) 553-7400.
Burglary Suspect Entered Home Disguised as Utility Worker
San Francisco police are warning residents about a man committing burglaries while posing as a utility worker. After arriving at his home Monday morning, a South San Francisco resident was followed into the residence by a man claiming to be a worker with the water department. According to reports, the suspect asked the man to "test the faucets" by turning them on and while he was doing so, stole jewelry items and fled. The suspect is described as a black male in all black clothing, approximately 5-feet-9-inches tall.
Here's hoping you never find yourself in one of these news stories! But if you ever do find yourself on the wrong side of the law, or need to acquire bail bonds for a friend or family member who's been arrested, then call Icon Bail Bonds! We offer discreet, lightning-fast service 24 hours a day, 7 days a week, and we also make housecalls. If you can't get to us, we'll come to you!